Have you been struggling to find your perfect executive office space for rent Katy TX? Are you struggling to find the advantages of renting an office space instead of working from home? Brought to you by Titan Business Suites, in this article, we are going to highlight the advantages of having an executive office space that you can work out of.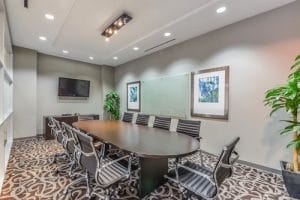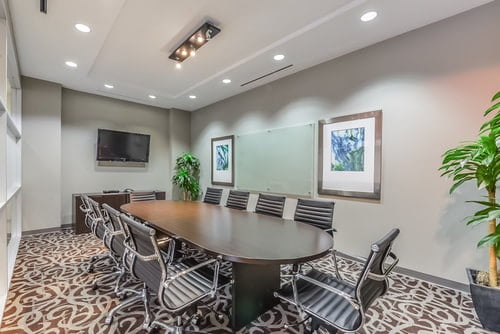 Some of these advantages include location, hassle-free, more flexibility, and having a professional image that will impress anyone. Perhaps you are a small business starting out. And you do not this you have the money in your budget to rent a space. Whether you are a small business or a large company. Renting an office space is a strategic decision that many business owners may not realize.
Benefits of Renting an Office Space
Are you looking for an office space that has a great location? Location is one of the most important factors to consider when you are looking for an office space to rent. Here at Titan, we understand that real estate is expensive. Which is why renting a space is a great alternative. Location impacts your business presence and how easily your clients are able to find you. When you are renting an office, you need a location that is easy for all to reach.
At Titan Business Suites, we are located conveniently in the affluent Cinco Ranch area. You will be able to count on our location to fit your busy needs. We are not some remote office suite that's on the outskirts of the greater Houston area. We pride ourselves in making sure everyone in our great metropolitan area is able to use our services and offices.
Titan Benefits
Are you hesitant about renting an office because of the hassle that comes with having property? Here at Titan, we try to make it hassle-free for you. Which is why we offer many services. These services include-
Professional receptionist to welcome clients and answer telephone calls

Fax, copy, scan and printing services available on site

Fully Furnished offices with 24-hour entry

Access to 1000's of meeting rooms worldwide

Complimentary conference room usage monthly

Business café on site

Flexible lease terms with janitorial services and utilities included

State-Of-The-Art telephone equipment with voice-mail to email options

High-Speed Business Class Internet, Cat6 Cabling and Bandwidth

On-Demand administrative services: notary services, data entry services, appointment scheduling, mail services, and forwarding, filing, scanning and copying services
Here at Titan Business Suites, we do not want you to worry about having to buy phones. Find a receptionist or even have to buy a printer. We want you to focus on growing your business and we will provide the rest for you.
Office Space in Katy
Are you a business owner that is always on the go? Perhaps you do not think you will utilize an office enough to rent one. Maybe you are running your business alone and you do not think you will be able to lease just one office for yourself. Whatever the case may be, we have got you covered. We have different office sizes to ensure that everyone has the ability to rent an office space. We can strategically help you determine which office fits your unique needs and pick them according to office size, layout, and lease-term.  By choosing our services, you open a wide realm of possibilities.
Are you hesitant about leasing an office because you do not want to be stuck in a long-term lease agreement? Here at Titan, we do not force business owners into long-term lease agreements. We create a plan that is based around your needs, not ours. Do you think you will not be in an office 5 days a week? Here at Titan, we understand that people are always on the go. This is why, if you know that you will not be in the office 5 days a week, you will not pay for that. You will pay for only what you need and will use. Give Titan a call today and see how we can create a lease plan that is great for your schedule and company.
Titan Business Suites Katy
Are you looking for an executive office space for rent Katy TX because you want to look more professional? Perhaps you are tired of meeting clients at coffee shops or out of your home. Whatever the case may be, having a business office will greatly enhance your professional image.
Overall, while renting office space is an important and strategic decision, we are here to help you through the process.  The advantages above are just the start.  By renting with us you will open new avenues, and reach new areas your business was not able to reach before.  So do not waste any more time today meeting with your clients at coffee shops. Get the professional image you want. And give our friendly specialists a call today at 281-769-8181 to learn how you can get an executive office space for rent Katy TX.
Katy TX Information
Cinco Ranch, Texas is a master-planned community.

The largest raw land trade in the history of the greater Houston area took place here in our region. The American General professionals purchased hundreds of acres of land to develop our town and make it what it is today.

Katy is one of the largest suburbs of Houston.

The city of Katy is only a 30-minute drive into Houston.

Katy has great dining, shopping, and attractions, such as the Rice festival.
Shared Office Space | Business Addresses | Business Suites | Office Space Share | Rent Office