Executive Suite Offices Katy
At Titan Business Suites we can help you find your perfect Executive Suite Offices, Katy. Because working in an office has many advantages instead of working from home. In this article, we are going to highlight the advantages of working from an Executive Suite Offices Katy. Some of these advantages include location, being hassle-free, flexibility, and having a professional image.  When all factors are considered, the advantages could easily outweigh the costs for your business situation.  Whether you are a small business starting out. Or a larger business, renting an office space is a strategic and important decision that not many business owners may realize.
Location
Location is one of the most important factors to consider when renting Executive Suite Offices Katy. Because real estate is expensive, especially in high demand areas. Which is why renting in great areas is often much more affordable. And allows a business to have greater financial flexibility.  Location impacts your business presence, and how easily your customers can find your business.  Depending on your business type, we can help you pick the right Executive Suite Office Katy for your unique business needs. Because not every business is the same. And you need an office space that is tailed to your needs. We are here to help you succeed because when your business succeeds then we succeed.
Hassle-Free
When renting, you won't need to worry about maintaining your office's utilities, phone lines, desks, etc.  Our rental office spaces are ready "out-of-the-box". So, office management can spend more time growing the actual business. Our executive office suite include-
Professional receptionist to welcome clients and answer telephone calls

Fax, copy, scan and printing services available on site

Fully Furnished offices with 24-hour entry

Access to 1000's of meeting rooms worldwide

Complimentary conference room usage monthly

Business café on site

Flexible lease terms with janitorial services and utilities included

State-Of-The-Art telephone equipment with voice-mail to email options

High-Speed Business Class Internet, Cat6 Cabling and Bandwidth

On-Demand administrative services: notary services, data entry services, appointment scheduling, mail services and forwarding, filing, scanning and copying services
We will strive to make the office experience as hassle-free as possible. Which is why all our offices include these services. So, you do not have to worry about the little things when you are building your business.
Flexibility
Office sizes are unique to each business, and we can help your business determine how much office space you'll need for your future.  We can strategically help you determine which office fits your unique needs and pick them according to office size, layout, and lease-term.  By choosing our services, you open a wide realm of possibilities.  We offer many offices with many different layouts and sizes, so that no matter your needs, we can find the right Executive Suite Offices Katy.
Professional Image
By having a business office, it will greatly enhance an image of professionalism.  Meeting in informal places such as coffee shops just doesn't cut it anymore.  Not only will a business office looks more professional to your customers, but it also feels more professional for your own employees.  Increasing customer satisfaction and employee satisfaction will help your business succeed.  If your business could benefit from this boost in having a professional image, then our offices may be just what you need to reach that next step.
Titan Business Suites Katy
Overall, while renting office space is an important and strategic decision, we are here to help you through the process.  The advantages above are just the start.  By renting with us you will open new avenues, and reach new areas your business was not able to reach before.  So do not waste any more time today meeting with your clients at coffee shops. Get the professional image you want. And give our friendly specialists a call today at 281-769-8181 to learn how you can get Executive Suite Offices, Katy. We look forward to working with you to help your business grow.  Because your success is our success.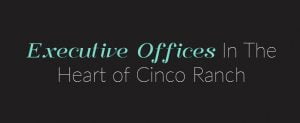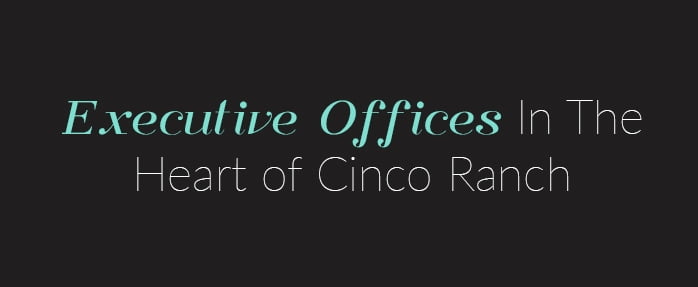 Katy TX Information
Cinco Ranch, Texas is a master-planned community.

The largest raw land trade in the history of the greater Houston area took place here in our region. The American General professionals purchased hundreds of acres of land to develop our town and make it what it is today.

Katy is one of the largest suburbs of Houston.
The city of Katy is only a 30-minute drive into Houston.
Katy has great dining, shopping, and attractions, such as Rice festival.