WorkSpace Rent Katy TX
Are you googling Work Space Rent Katy TX to find temporary office space? Titans Business Suites is the solution to your business needs. We pride ourselves in offering the best amenities that will help our client reach their goals. Our clients are our business partners; we don't achieve our goals until you achieve your goals.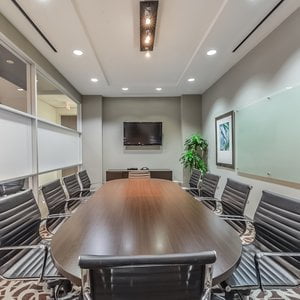 About the Company
We understand that the needs of every business are unique. Therefore, Titan Business Suites provide leases for a wide range of workspaces designed to meet the needs of your business. We offer affordable rates for our newly renovated and furnished offices with flexible terms. We also provide virtual services and virtual office packages that are perfect for our clients who have mobile businesses or only need temporary access to an office. Lastly, we offer you and your guest free coffee, tea, latte's, cappuccinos, and even espressos to provide a welcoming atmosphere – our goal to help you increase your productivity and wow your existing and prospective clients.
What We Offer
We take pride in offering modern amenities to our clients. For instance, our clients' guests are welcomed to park for free and are greeted with a professional lobby. There are high-speed internet connections available everywhere including in the contemporary, serviced lounge and waiting area. Our clients have 24-hour access to their workspace, which has an executive desk and chair with two guest chairs, clients can utilize our mailing address for their business documents. The meeting rooms are equipped with a High Definition TV(Apple TV 4K) and modern furniture to impress your clients.
 Private Offices
Our offices are ready for immediate move-in, and the occupancy terms are flexible and affordable. Also, clients have access to a professional receptionist to welcome guests and answer calls. Clients can enjoy the availability of fax, copy, scan and printing services on site. State-of-the-art phone equipment with voicemail to email options are available, and clients even receive a 45% discount on FedEx services. Lastly, there are on-demand administrative services available. These services include notary services, data entry services, appointment scheduling, mail services, and forwarding, filing, scanning, and copying services.  This office is useful for any business at any stage of their journey.
Virtual Services
Our Virtual Services allows business owners to keep their business life separate from their personal life. These services are perfect for the beginning stages of your business and will help you organize your business entity. For example, clients have access to a local telephone number and a receptionist to handle their calls. Also, they have access to the address for use on business documents such as business cards, company stationery, and website. The administrative services are available as an add-on service. We want to help you build the foundation for your business.
Meeting Rooms
Our meeting rooms will impress your guests as well as offer a professional environment that will increase your business productivity. For instance, our meeting rooms have the technical capabilities for clients to conduct conference calls. Clients can access visual aids and facilitate traditional meetings that will assist with securing new business and clients overall. Also, clients can book these rooms for as short as one hour or as long as one week. Use our meeting rooms as long as it takes to secure that big client. It will leave a lasting impression.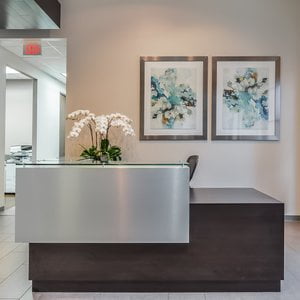 We Want To Be Your Business Partner
Whether you're an owner who needs a quiet space to work, an owner that needs administrative assistance to help your business run smoother, or if you need a professional meeting room to impress the big client, we can help you. Allying with Titans Business Suites will give your business the professional upgrade it needs to prosper.  We want to see your business succeed and strive to offer the tools need to do just that. Our testimonials confirm that we are a favorable business and will help you reach that next level. For information about our services or our private suites, contact us at 281.769.8181 or visit our website here. As you can see, there's no longer a need waste time googling Work Space Rent Katy TX. Contact Titans Executive Suites today.
Fun Facts About The Industry
1962: The first known serviced office company, OmniOffices Group, started.
1966: Paul Fegen founded Fegen Lawsuits and offered temporary furnished office solutions to lawyers and other business owners. The offices included reception services, telephone answering, photocopies, conference rooms, and a law library.
The 1970s: ARPANET went public. This company connected 40 different computers in different locations. However, it was still 1974 that experts were able to develop a transmission protocol that allowed different networks to communicate with each other.
1978: Alf Moufarrige found Servcorp. Along with his virtual office, he also included the use of meeting rooms and a virtual receptionist which was possible because of PABX Technology.
1981: Adam Osborne released The Osborne 1 on April 1st. It was the first successful computer and the first significant step that allowed professionals to conduct business anywhere.
1982: APRANET adopts TCP/IP which started the beginning of the Internet.
1983: Chris Kern coins the term "Virtual Office" in his column for the September 1983 issue of the American Way magazine. He described the term as " doing business on the go."
Fun Facts about Katy, TX
Katy, once known as Cane Island,  was initially the hunting ground for Karankawa Native American Tribe, the winter hunting ground for herds of buffalo, flocks of wild ducks and other wildlife.
The city was officially incorporated in 1945 and was named after the Missouri-Kansas-Texas Railroad that was often referred to as "K-T Railroad)
Katy, TX  today is home of the "Biggest Mums". A Homecoming Mum (Mum is short for Chrysanthemum), is a flower attached to some kind of backing with multiple colorful ribbons and garland. Each year, teenagers in high school prepare to wow their friends with the biggest and most unique designs that display their school pride.
For more information about the city, visit the official website here.