Virtual Office Service Katy TX
Have you been trying to figure out what to do about your Virtual Office Service Katy TX needs? But you do not know where to turn to? Perhaps you are trying to find an office space that helps you meets your needs and your client needs in a much more efficient way. When you are in need of a helping hand, make sure you can count on a business that is there to help you. With Titan Business Suites on your side. You will never have to worry again about not having the office services and resources that you will need to succeed.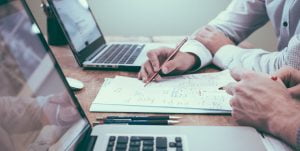 Are you a new business owner who is really trying to start up your company? But you do not know how you are going to do this alone? When you are unable to find the right answers to all your problems. You may become frustrated and ready to throw in the towel. But we have the solutions that you need. And you are probably going to be in need of a virtual office in the Katy area. Because of this, it is critical to make the right decisions when you are needing a workspace. Even if you do not plan on being in an office all the time. It is still important to find an office service that will maximize your resources.
Are you trying to make a good first impression with your clients? Unfortunately, it is a fact that you only have one opportunity to make a good first impression. Perhaps you are struggling to find a way to do this within your current company's budget. Whatever your situation may be, know that we can help you get out of it. With the resources here at Titan Business Suites, you will be able to make the first impression that you want to.
Office Space Katy
Are you a business person that is always on the go? If this sounds like you, you are definitely going to want to make sure you are able to count on an office that fits your busy lifestyle. Located conveniently in the affluent Cinco Ranch area. You will be able to count on our location to fit your busy needs. Have you noticed that some offices that are reasonably priced are located in bad areas of town. Here at Titan, we understand how important location is. And that is why we are not some remote office suite that's on the outskirts of the greater Houston area. We pride ourselves in making sure everyone in our great metropolitan area is able to use our services and offices.
Titan Business Suites Services
If you are looking into a new office, you are probably worried about having purchased a bunch of supplies. Are you worried about having to purchase printers, fax machines, and phones for your office? Perhaps this upfront cost is what is pushing you towards not getting an office. In reality, this should not be something that stops you when you have Titan on your side. We have the Virtual Office Service Katy TX that you need most to thrive and succeed.
Did you know that Titan Business Suites offers each and every one of our clients on-site printing and faxing services? Our state of the art machinery is absolutely perfect when you are trying to make sure you are able to print and access your documents when you need them the most. Nobody wants to go through this alone, and no businessman wants to try to operate without the necessary tools and resources around. If you would like a helping hand when it is time to meet your clients, we can help.
If you are trying to get your company off the ground, the last thing you want to have to worry about is hiring a receptionist. Are you trying to invest in a quality office that will give you the amenities you need and deserve? If you are looking for a medley of on-site support that assists you in the best ways, we are here to help you. We have the receptionists for you that will answer and direct your calls when you are busy running your business. Visit Titan Business Suites if you would like to lease a suite that comes with the assistance you need.
Titan Business Suites Katy TX
As you can see, choosing a Virtual Office Service Katy TX service is not always easy. You are going to have to count on the right resources and offices when you want a quality workspace for your services. If you would like some more information on what our team can specifically do for you. We are here for you. With the assistance of Titan Business Suites on your side, you will have options and prosperity whenever you need it the most. Contact our business today at 281-769-8181 for more information on what we do. With the Titan on your side, you will be thriving in no time at all.
Katy TX Information
Cinco Ranch, Texas is a master-planned community.

The largest raw land trade in the history of the greater Houston area took place here in our region. The American General professionals purchased hundreds of acres of land to develop our town and make it what it is today.

Katy is one of the largest suburbs of Houston.