Although working from home is highly convenient, it can be difficult to concentrate on your work. When you're at home, it is easy to get distracted because of the lack of separation between your private and work life. And, since there are no managers breathing down your neck, people often end up procrastinating on their work.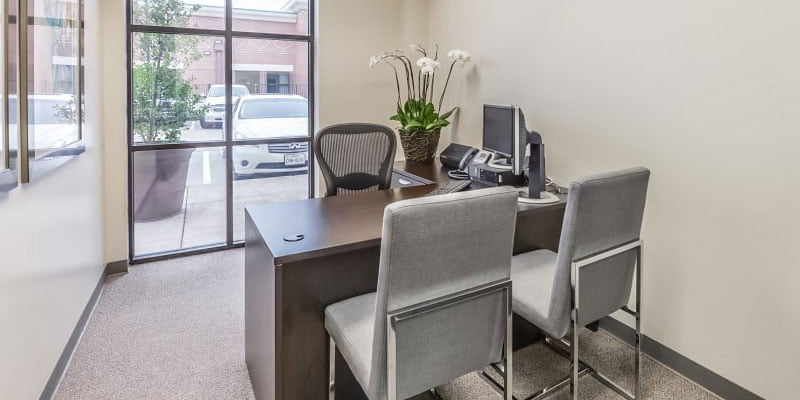 If you find your productivity waning because you can't focus on your work, then rest assured that you're not alone. Luckily, working remotely does not mean you have to work at home; there are other places where you can take your work. For example, a coffee shop or a library can boost productivity simply by surrounding you with other people.
However, these spaces do have their downsides. For one, they are not yours; because they are in public spaces, you can't leave your things unattended, and there is no privacy to take a phone call or conduct a video meeting. And in the first place, there is no guarantee that you will be able to find a seat and table space to work, especially if you arrive at the library or coffee shop during busy hours.
Another Alternative: Personal Offices
Luckily, another option is available: leasing out a personal office. These are usually available in flexible leasing terms that can fit your needs and budget. These personal offices are typically fully furnished and come with all the amenities expected of a regular office building, such as:
High-speed internet
Printing/copying/scanning/faxing services
Access to a professional receptionist to answer phone calls and welcome clients
A business address and mailing services
Access to conference rooms to meet with your clients.
The professional feeling of a personal office room will encourage you to perform at your peak productivity while working remotely. It enables you to separate your home and work lives, allowing you to work without distractions. And, unlike a library or coffee shop, you will also have a stable workspace to call yours.
But Where Can I Rent a Personal Office?
Deciding to rent a personal office space might be easy, but it can be more difficult to figure out where to rent one of these office spaces. Luckily, Titan Business Suites makes this task easy! Our personal offices, which are located in the Cinco Ranch area, are move-in ready and perfect for your business needs! For more information about our services, call us today.