Titan Business Suites has Katy TX office lease near me spaces available. We are forward-thinking in the services we provide for the present-day professionals. The workplace is changing and rapidly so. With how much work can be done online, many have resorted to working from home or "remote work." Plus, events of 2020 have led many more to find ways of working less in a crowded office. Here, we offer several options to find your way around this new world of office work.
Private Offices
If you are looking for a Katy TX office lease near me, then Titan may be offering you the perfect luxury at the perfect location. We always have commercial real estate that is move-in ready for you. They work well for both large and small operations, small businesses and large companies. You have it on flexible terms. We are sure that we can find a price that fits your budget.
All of our executive clients have easy access to their office 24 hours a day. It is yours, after all. It is your option to use it at your convenience. We have done everything on our part to make it comfortable and convenient to maximize your productivity as much as possible. It also works toward your image, presenting a level of professionalism necessary in business when meeting any clients. Meanwhile, you accomplish this by keeping your overhead costs low.
Your Amenities
When you sign on as an executive client with Titan Business Suites, you are signing on for full access to our facility's amenities. To start with, janitorial work and utilities are included in your lease terms. Many of them should just be seen as a necessity for doing business at all. Many others are going to contribute to the level of professionalism that you can present to the businesses you collaborate with and any clients you bring in.
For instance, we have an on-site business café. The world has moved away from getting our morning caffeine fix for a nickel. Instead, Starbucks has convinced us that a cup of joe can be worth $3. Well, now, you can get the same quality, or arguably better, for no additional cost. This way, there is no need to send anyone out to leave the office and interrupt the day's workflow. Everyone can get their coffee, tea, espresso, latte, or cappuccino for free at their place of work.
As for the business-related amenities, you will get fax, copy, scan, and printing services as a part of your Katy TX office lease near me. You also get high-speed and business-class Internet and Cat6 cables or bandwidth allocations. Additionally, we have provided state-of-the-art telephone equipment and service as well. This includes voicemail and email too. Through our leases, you get a 45% business discount on all FedEx services. We have a professional receptionist available to you who can answer phone calls and welcome your clients. From there, you also have on-demand administration services, including notary, data entry, appointment scheduling, mail services, filing, scanning, copying, and forwarding services.
Conference Rooms
As an executive member in Titan Business Suites with a Katy TX office lease near me, you have complimentary access to our conference rooms. We have over 1,000 meeting rooms available to you worldwide that you can treat as touchdown office space. Every month, you have a blocked out allocated conference room usage allowance. And from there, you have a discounted rental price on them. These are perfect for giving presentations, whether to clients or other companies, holding training services, or throwing out a pitch.
Virtual Services
On the other hand, many people nowadays do not need 24-hour access to office space for rent. And, if that is the case, they do not want to or need to pay the same price as a full Katy TX office lease near me. If they work from home, what they want is a virtual office space.
While remote work has become incredibly common in the past few years, even incredibly more so in the past year, people are still trying to work out all the kinks. One problem some do not expect is the difficulty that comes with separating out your work life from your personal space. It may be hard to find a way to give yourself a separate space. A virtual office space allows this separation that we still need. Plus, working from home should not mean you give up the amenities that come with a traditional business office.
The greatest advantage to a virtual office space is having a place to bring in clients and business partners. You still need to look professional when selling to others. And here you get a fully-furnished luxurious office to bring them into. It would be far too difficult and uncomfortable to bring them into your home, for them and you. An office space presents your business as legitimate as any other. And with all our business services from our printing and fax to data entry and notary services, no one could know the difference. Plus, you have a business address that acts like a sort of professional PO box, one that can go on business cards and stationery.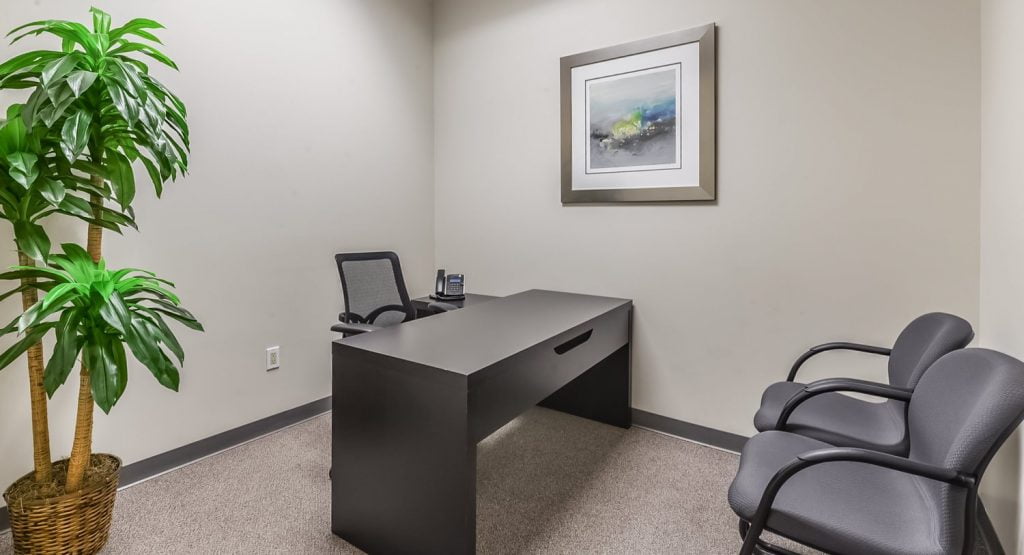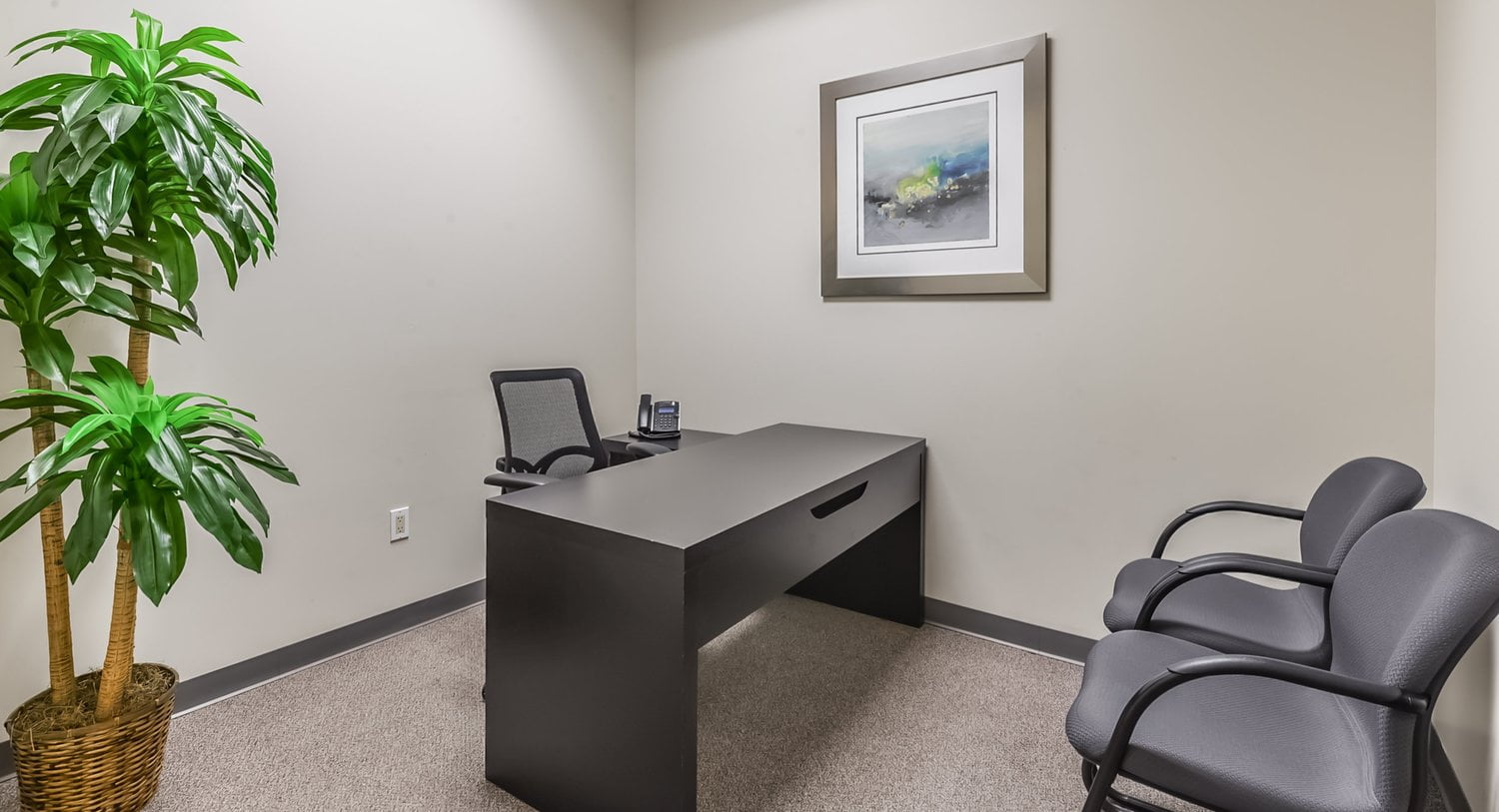 Meeting Rooms
With a virtual office, you also get a deeply discounted rate in our meeting rooms. They accommodate space for up to 10 workers or clients to sit comfortably. Inside, you have Wi-Fi for you and your guest. And there is a high-def TV, HDMI adapters, Apple TV equipment, and a glass dry erase board.
Katy TX Office Lease Near Me
Titan makes a point to provide office space of good quality. Our office spaces are conveniently located in the Cinco Ranch area, right off of the Grand Parkway. They all come with great amenities. And they are highly professional, so you can feel good inviting clients or business partners in.
If you are interested in any of our office spaces, then contact us today. You can reach Titan's office by calling (281) 769-8181 or send an email to info@titanbusinesssuites.com with three s's. It is Titan Business Suites' modern spaces at competitive prices that make us the perfect choice for your Katy TX office lease near me.
Katy Texas Fun Facts
Katy has several museums that honor the city's history, heritage, and veterans in the U.S.
Heritage Park is best known for its restored buildings.
"Old Town Katy" is the city's downtown area.
For more info on Katy, visit the Katy website.