Titan Business Suites is providing small businesses in the Houston area with Katy TX executive suites. Although, they can prove helpful to the largest corporations as well. We are conveniently located in West Houston off of Grand Parkway and near the Cinco Ranch and Energy Corridor.
These types of offices are more necessary than ever with the changing times. Whether it is how cutthroat the business world has gotten or how many need to work from home, a private or virtual office can help a great deal. Everyone has adapted, and we are providing the tools to do so.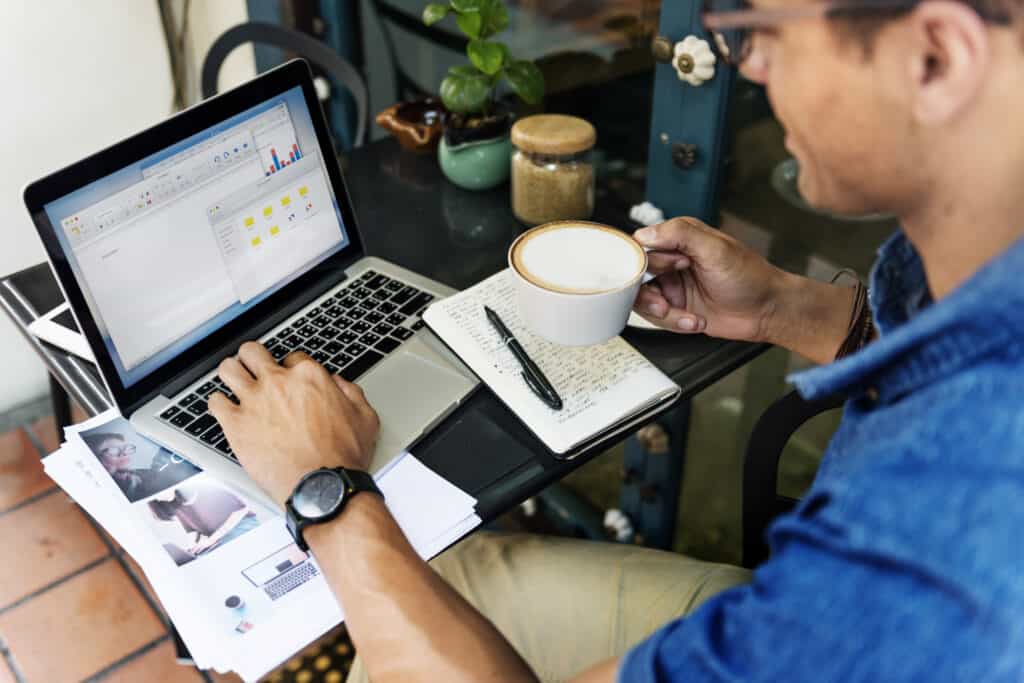 In the past several years, remote work has become increasingly common in the workforce. More and more office work and jobs can be done over the Internet. So, people are jumping at the opportunity to avoid the long commutes in the city. Plus, in this past year, virtual work became a necessity for many, and they adopted this model before they would have otherwise. But many are realizing there are additional difficulties that they did not expect. It turns out giving up an office does leave a hole that needs filling. Titan is ready with our business suites to provide some office solutions.
Private Offices
Our professional business suites are meant to provide your company with a professional appearance. It comes fully furnished with high-quality desks, chairs, lamps, and more. They are set up with a modern style and sensibility in mind. But they promise to keep your overhead costs down.
Of course, your Katy TX executive suites lease comes with flexible terms and utilities and janitorial services included. We can definitely find an option to fix your business' budget. Every client of ours has 24-hour access to the building. After all, this is your office. It should be and is set up for your convenience.
Amenities
Easily our favorite amenity is the on-site and in-office café. Starbucks somehow convinced us in the 90s to pay $3 for our coffee. However, getting a caffeine fix used to cost less than a nickel when you made it at home. Well, with the small kitchen and cappuccino machine here, you can get coffee, tea, espressos, cappuccinos, or lattes, whatever you need. It will be free, meaning no additional cost just to get your morning pick-me-up. Perhaps the biggest advantage to this is that you do not have to interrupt the day's work by running outside the office for a coffee run.
The more business-oriented amenities that your Katy TX executive suites include fax, copy, scan, and printing services. Plus, your lease will include business-class high-speed Internet through Cat6 cables or bandwidth. You have easy access to state-of-the-art telephone equipment and a 45% business discount on FedEx services. Additionally, you have a receptionist in the office available to answer incoming calls. We also have mail services, appointment scheduling, notary, data entry, forwarding, and filing services.
Many of these are necessities when running a business. Then again, some of these are options that are us going the extra mile. Our private offices are the tool to help with growing your business ahead of the competition.
Conference Rooms
As a client with one of our Katy TX Executive Suites, you also have our conference rooms available to you. Everyone gets allocated time each month for conference room use. And after that, those with leases can rent more time at deeply discounted rates.
These meeting rooms are perfect for any training session or module, orientation, or presentation with investors or business partners. Such a space is a necessity when dealing with larger groups. These rooms comfortably seat 10 of your guests. You have an HD TV monitor with HDMI adapters or Apple TV equipment. This setup is ideal for any presentations involving videos, PowerPoints, or spreadsheets. There is free Wi-Fi for you to not only get on with your presentation bur for it be available to all your guests. The conference room also has video call capabilities, so you and your team can be on-call with another across the country or globe.
Both those with leases to our private offices and our virtual offices have access to over 1,000 meeting rooms worldwide. These are perfect touchdown meeting spaces.
Virtual Office Spaces
For those that have joined the remote workforce, leasing an office sounds unreasonable. But it is not an all-or-nothing kind of deal. Instead, you can have an office that you use to get out of the house. Working from home has many advantages, but sometimes you need an allocated executive office space to crank out some clerical work. Plus, you do not want to bring any clients into your living room when doing business.
Through us, your Katy TX executive suites could work as a virtual work space. With this, you have an office in the times that you need it. Having a virtual office allows you to include a business address on your business cards and company stationery. You also have a PO box to receive official paperwork through. Additionally, all the administrative services mentioned above are included. All business owners with virtual offices also have access to our conference rooms too.
Katy TX Executive Suites
If you see how a Titan business suite could benefit your company, then please contact us today. We accept applications as rolling submissions, so make one as soon as possible. Call us at (281) 769-8181. Or you could contact us by emailing info@titanbusinesssuites.com. From there, we can start drawing up a lease. Our meeting rooms are also available for rent on your whim and as soon as you need them. With us, we promise the best customer service as we provide you with our Katy TX executive suites.
Katy Texas Fun Facts
"Old Town Katy" is the city's downtown area.
Heritage Park is known for its restored buildings.
Katy has several museums that honor the city's history, heritage, and veterans in the U.S.
For more info on Katy, visit https://www.cityofkaty.com/.