With the world still recovering from COVID-19, many parents are still wary about sending their children back to school in person. They want to protect their family's safety, and, with the rise of quality online programs, these parents are choosing to homeschool their children instead.
If your child works remotely at home, why not you, too? Working from home is beneficial for many office workers, especially those with children. Consider bringing up these reasons if you decide to fight for the freedom to work remotely.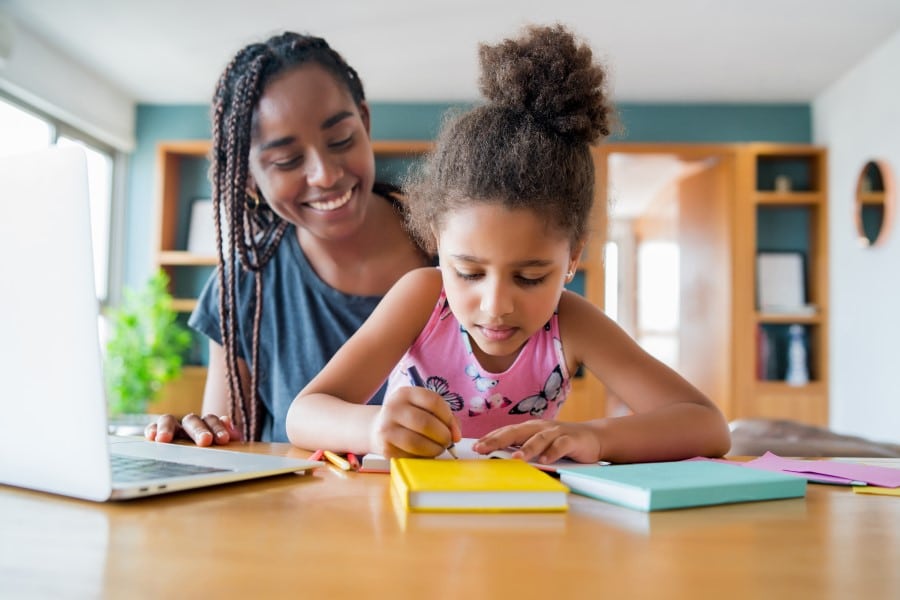 Availability for Your Family
In the stressful times of the COVID-19 pandemic, it is vital that you are able to be there for your children. By protecting them from the deadly disease, you must face the trade-off that they will not be able to have as much interaction with their peers as is healthy.
Therefore, it is up to the parents and other family members to provide them with the social stimulus they need to develop properly. By working in a virtual office, you will be able to be there for your little student as they complete their homeschooling. Even the presence of one other person is enough, sometimes.
While your manager might expect you to be working at certain hours of the day, working remotely does tend to grant you some flexibility. You can quickly fix your child a healthy lunch in the time it would take for a coffee break in your office.
Additionally, since you are not working in a physical office, working hours are not restrained by what time the building is open. Because of that, you have the ability to take a few hours off in the morning to attend to your child should something happen and instead finish the day's work late in the evening.
Big Savings on Time and Money
One significant benefit everyone loves about working in a virtual office, even those who prefer working in a physical location, is that there is no commute. You save a lot of time and gas money by not having to go into the office daily.
The average commute in Katy is approximately 30 minutes. Accounting for the round trip, that's one entire hour wasted every day that you can't spend with your family! With a virtual office, you can play with the kids and help them with their school assignments. Say goodbye to the hours spent sitting in traffic on I-10!
The Virtual Office Space For You!
Even if you are working remotely, there may be times that you require the amenities only available in an office. In that case, Titan Business might be the solution you need. We can provide mail services, a business address, receptionist service, printing services, meeting rooms, and more for Katy/Cinco Ranch residents! Call us today to see how we can help improve your family's homeschooling experience.